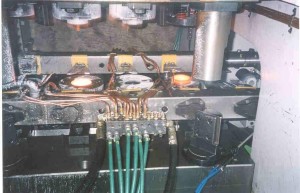 Machine Design & Repair is run by Mikhail Slavin. He is a forging Industry professional with experience in any kind of forging machinery. He has extensive experience in machine design, leading machine repair and installation projects, leading large maintenance teams, carrying total technical responsibility for company operations. Mikhail works worldwide, working in Mexico, Germany, Italy and Russia (have been working as the Chief Engineer of the forging company in Russia on the long-term contract from 2008 to 2014).
He also has extensive experience in building supply chains and supplier evaluations and bringing machines up to a desired quality and technical level.
With over 30 years of experience in the field Mikhail has an in depth knowledge of the forging process which includes how to choose the right process for variety of forged parts.
He also has experience providing turn-key solutions for forging companies including project management for building whole production lines and facilities.
Machine Design & Repair are looking for professional contacts, especially with people interested in doing business in Russia.
Specialties: Specializing in rebuild, modernization, and automation of mechanical forging presses, design and build of advanced die sets.
Service proposal: mechanical presses inspection and overhaul, die set design and build, press automation, forging lines integration, spare parts for any make of forging presses, sales of refurbished forging machinery.
Pages: